Introducing the…
Financial
EDGE

Membership

Your Personal Team of Financial Experts that use Proven
Strategies to Secure You & Your Family's Financial Future
Secure Your Financial Future TODAY!
One Membership includes..
Financial Advice On Demand
Instant Pay Raise Strategies
Credit Restoration Strategies
Debt Elimination Strategies
Wealth Generation Strategies
And... A Whole Lot More!
No Contracts, No Setup Fees, Spouse included FREE!
And Best of All... Our Experts Do All The Work!
BECOME A MEMBER
MoneyMAX
Unlimited access to professional
financial planners and advisors!
Get Unlimited Financial Advice on Demand
Knowledge is power and when it comes to making wise financial decisions most people don't have an expert they can get financial advice from. MoneyMAX provides you with UNLIMITED access to top rated CPA's and CFP's, without having to pay $125-$200 per hour! You will never have to take chances with you and your family's financial future again! You will also have unlimited access to our extensive MoneyMAX Financial Library that provides financial planning tools, information, and numerous financial calculators.
Get an Instant Pay Raise - "It's not just how much you make, It's how much you keep that counts!"
This is our proven strategy to increase the take-home pay of over 150 million W-2 Employees, starting with their very next paycheck, while also helping business owners keep more of their hard-earned money. With this strategy, our Experts have already helped thousands of people, just like you, increase their take-home pay an average of $300-$600 per month or more by helping them eliminate overpayments to the IRS. And… Our experts can even review your last 3 years tax returns to see if your previous tax preparer may have missed anything that would entitle you to even more money back NOW!
MoneyMAX also provides each Financial Edge member with Taxbot. This incredible App takes the headache out of keeping track of all of your expenses that can be used as deductions to reduce your tax liability. It can automatically track your mileage through GPS, capture and organize all of your receipts and it even provides you with a detailed report that can easily be sent directly to your tax preparer or CPA. This service is included with every Financial Edge membership, at no additional cost to you.

Have you ever needed advice on
How to Reduce/Pay Less in Taxes
Knowing which type of life insurance is best for you and your family?
The Best Ways to Structure your Business to reduce personal risk and maximize tax savings
How to Properly Budget Your Money
How to Convert Personal Expenses to Business Tax Deductions
Tax planning and protecting your estate?
Eldercare expenses and needs analysis?
CreditMAX
Improve your credit scores from
50-150 points on average!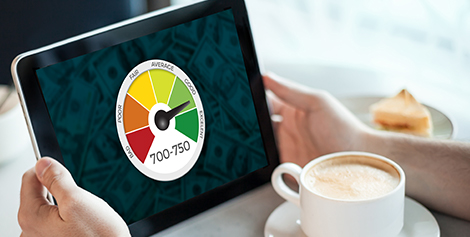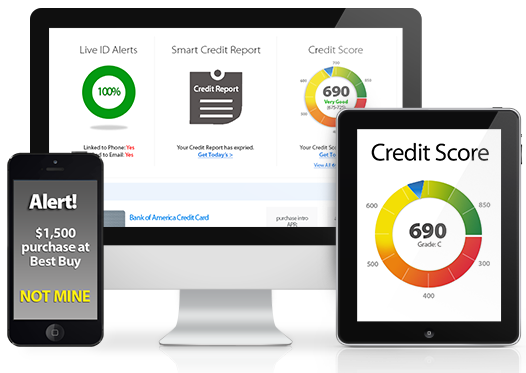 Credit Reports, Scores, Transactions & ID Theft Monitoring
CreditMAX has also partnered with Smart Credit to provide one of the most comprehensive Credit, Transaction and ID monitoring services in the industry. This is an affordable add-on feature that will allow you to stay informed of any changes to your credit reports and scores before, during or after the CreditMAX credit restoration process, as well as, the ability to monitor, approve and/or deny any transactions directly with your creditors, in real time, to avoid ever becoming a victim of identity theft. Click here to get MWR Smart Credit Today!
What's included
FREE Credit Reports (Trans Union, Experian & Equifax) provided thru annualcreditreport.com
Professional Analysis of your credit reports by CreditMAX Credit Restoration Experts
Unlimited Personalized Disputes processed and sent on your behalf to assist with the correction or deletion of any information you believe is inaccurate, misleading, outdated, obsolete or that is no longer able to be verified
Updated Credit Reports provided by each reporting agency to show all items corrected or deleted Customer Portal to keep you informed on where we are in the process
Credit Rebuilding Services to help you establish or reestablish your credit history/score
Identity Theft Correction
What to expect
C.R.O.A. compliant, confidential, professional, personalised & prompt service!
Our customers typically experience an average credit score increase of 50-150 points. Results may vary for each client!
Increasing your credit scores can save you hundreds and even thousands of dollars in; interest rates, down payments, and even auto/homeowners insurance premiums!
Peace of mind knowing that your credit is in the hands of professionals!
EquityMAX
Get out of debt in 1/3 to 1/2 of the
time and save thousands!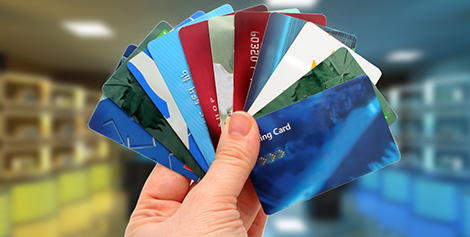 Debt is one of the hardest obstacles for most American's to overcome!
EquityMAX is a proprietary software program that provides every Financial Edge member with a monthly plan of action to get out of debt fast. The EquityMAX system will show you how to pay off all of your debts, including your mortgage(s) in 1/2 to 1/3 of the time, or even less, without spending any more per month on your debt than you do right now! We will help you do this without qualifying for any new loans or negatively impacting your credit rating! EquityMAX is not a debt consolidation program. EquityMAX is a step-by-step system that will compare your Creditor's Debt Plan, the one that will keep you chained to an interest rate for years, and your NEW EquityMAX Plan that will put you on the fast track to living a Debt Free Lifestyle!
We'll show you how to use your own debt to create financial security.
EquityMAX works by creating an all-inclusive plan showing you the day, month, and year that each of your creditors will be eliminated from your financial picture. By paying off your Mortgage, Car Loans, Medical Bills, Student Loans, and Credit Cards faster you can potentially save tens and even hundreds of thousands of dollars in interest! Then our simple system will show you how to secure your financial future with these savings. Just follow the instructions on your monthly EquityMAX statement, and your Debt-Free dates will be within reach, FASTER and SIMPLER than you ever imagined. Become a Financial Edge member today and let EquityMAX help you eliminate your debts in record time!
EquityMAX Benefits
Comprehensive & Personalized Debt Repayment Plans
Eliminate Your Debts In 1/3 -1/2 The Time Without Spending A Penny More
Calculate The Exact Day, Month & Year You'll Be Debt Free
EquityMAX Repayment Plans Will Not Negativly Impact Your Credit Scores
Save Tens & Even Hundreds Of Thousands Of Dollars In Unnecessary Interest Charges
Shave Years & Even Decades Off Your Creditors Payment Plans
WealthMAX
Exclusive access to the financial
secrets of the wealthy!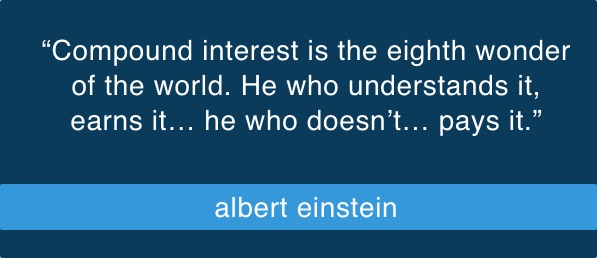 Get Your Money Making Money For YOU!
Achieving time and financial freedom is based on your ability to get your money making more money for you. And… we've taken the guess work out of it, by giving you with unlimited access to real wealth experts that can analyze your existing or non-existent savings, retirement or investment portfolio and provide you with the BEST plan of action to secure you and your family's financial future.
Self Banking – Private Reserve Account
Until now… Only 6% of the population has had access to a Private Reserve Account and over 95% of this Elite group has an annual income of over $250,000 per year! But not anymore!
Thanks to MWR Financial… YOU can now have access to the same Self Banking Strategy used by the wealthiest people in the world to Save, Grow and Protect their Money, Tax-Free, with NO Risk of Loss!
Land Banking – Real Estate Investing
Land is the #1 investment vehicle used by the wealthy to secure their money while being able to produce higher rates of return, all at the same time!
Our Land Banking Experts can help you Buy Land in the path of Growth for 20-40%+ below Market Value and in some cases,, without ever having to write a check. And best of all… Our Experts Do All The Work For YOU!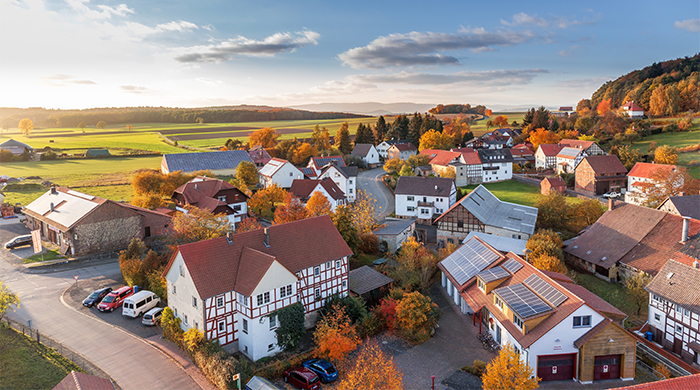 WealthMAX Benefits
Unlimited Consultations with Licensed Wealth Experts that work for YOU
Access to the same Wealth Building Strategies used by the Wealthy
Professional Means Analysis and Past Performance Comparisons
Personalized Wealth Plan structured to meet your current and future financial goals
Ongoing Financial Education and Updates to keep you in the know.
Peace of mind - Knowing you are providing the best financial future for yourself and your family
TAKE ADVANTAGE OF THE MOST COMPREHENSIVE FINANCIAL SERVICE SOLUTION, EVER OFFERED TO THE GENERAL PUBLIC!
Time is the most valuable assets you have! Once it's gone, you will never get it back!
So…Don't Waste Another Minute!
BECOME A MEMBER
Testimonials
Don't take our word for it...
See what our members have to say about MWR Financial!

As a single mother, I can't say enough about the MWR Financial Edge services. MoneyMAX showed me how to reduce my taxes and increase my cash flow by $500 per month, CreditMAX raised my credit scores over 90 points in 90 days allowing me to buy a home for my family and EquityMAX gave me a plan of action to pay off all of my debts, including my new mortgage, in 8 years versus 30, saving me tens of thousands of dollars in interest. I also plugged into the WealthMAX calls and learned how to make my money work for me through real estate and stock market investing. I got excited about how the program helped me, so I started referring it to other people and developed a healthy 4 figure monthly residual income. I'm so excited to bring this program to everyone out there!

As a Real Estate Broker, the core services provided by MWR Financial are vital to the success of my business. CreditMAX has helped several of my clients increase their credit scores, allowing them to qualify for lending, after initially being turned down. EquityMAX helps my clients lower their debt to income ratios and build equity in their property, so they can refinance or sell their existing home, in order to qualify to purchase a new one and MoneyMAX shows our clients how to take advantage of the tax breaks associated with becoming a home-owner, compared to renting. However, what excites me the most, is that we've been able to set ourselves apart from all of the Realtors in our area by simply being able to show my clients how to use EquityMAX to pay off their mortgage and all their other debts in 1/2 to 1/3 of the time or less, without spending any more than they are right now. Saving them tens and even hundreds of thousands of dollars in interest. With that said, if you're a Mortgage or Real Estate Professional that is not using MWR Financial to help you sell more homes or close more loans, you are missing out. Thanks MWR Financial!

As a multi-million dollar earner who has built teams of tens of thousands over the last 50 years, I was recently pulled out of retirement by a good friend of mine to participate in what I believe is the best opportunity I have seen in my lifetime. As a 70 year old former Marine, I'm tired of watching my friends and family struggle financially! So... Donna girl and I have made the decision to do something about it! We want to pay it forward by helping others win in life. To make a long story short, MWR Financial has allowed us to already help 72 people start earning $150-$3000+ per month, in our first 90 days. Several of them, as well as Donna and I have already qualified for $500-$1250 per month in Luxury vehicle bonuses and thanks to MWR's Daily Pay, we've already earned 62 commission payments and we can honestly say that has never happened to either of us in our 50 year career. With that said, if you're looking for the best way to Make and Save more money, you've found it!!! To your future success.

I just wanted to thank MWR Financial for this incredible opportunity! I've been involved in this industry before and was blessed to build a huge team of people all across the country, only to have my opportunity sold. However, With MWR I feel like I've been given a second chance, with a CEO that builds his companies to last and a track record to prove it. In just a few short months, I'm way ahead of where I was with the previous company and I am currently in the process of firing my boss! Thanks to MWR Financial, my team and I no longer have to just dream about time and financial freedom, we actually have the vehicle that is making it happen.

Who can not be excited about Guaranteed Daily Pay? I get a ding faithfully every morning at 10:00 a.m. letting me know I have guaranteed money. As a working single Mom and an entrepreneur of 16 years and counting; I wanted to try something different. MWR has allowed me to be even more creative and find different ways to enrich the lives of others. My family, friends and my 18 year old son are all reaping the benefits of MWR and in just a little over 90 days I have been able to help hundreds of others do better financially, while promoting myself to a Executive District Director, earning a monthly car bonus and making thousands every month in ongoing passive income! And did I mention the great services? CreditMAX raised my credit scores over 50 points in less than 2 months and not only can I now do my favorite things such as travel and plan events, I will also retire early! Thanks MWR Financial for this life changing opportunity!!